CDs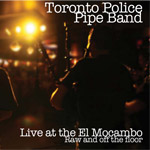 "Live at the el Mocambo: Raw and off the Floor"

The Toronto Police Pipe Band took the main stage at Toronto's storied el Mocambo Club for an unforgettable night of music. The band has been beating the edges of pipe band music tradition for over two years and, in doing so, helping to get people to think about music in a different way while helping the pipe band world, especially, burn up Internet bandwidth.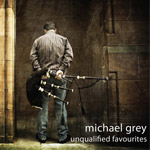 "Unqualified Favourites"
A few of Michael Grey's favourite tracks. In fact, fifteen of his favourties, all remastered and in one easy-to-listen-to place! Unforgettable music all in one recording!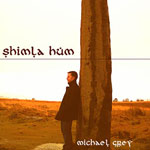 "Shimla Hum" –
Michael Grey's album, Shimla Hum, lifts the Scottish bagpipes out their traditionalist home by spicing each original composition with the sounds of South Asia. Already one of the world's most accomplished bagpipers, Grey steps off the safe platform so often associated with Scottish Highland piping and follows his muse all the way to India.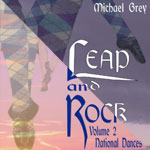 "Leap and Rock Collection" – 2005 / 2006
A selection of tracks for competitive Highland dancers.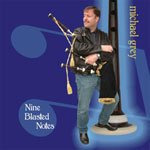 "Nine Blasted Notes"
Highland Bagpipe & electronic/midi pipes by Michael Grey
With special guests including: Lorraine Lawson, Paula Lynn Walker, Iain MacInnes, Barry Prophet, Leslea Keurvorst and Bryan Greenwood.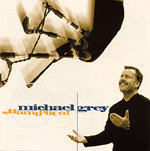 "Shambolica" –
Traditional tunes and new tunes in the older modes, all fall under the hypnotic spell of the repeat-beat semi-psychedelic pipering. With some Gaelic singing in a Moebian mode, and a piece from Burns that would have the bard up and strutting his stuff in great Wolfstone style!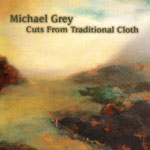 "Cuts From Traditional Cloth" – 1997
Highland Bagpipe & Shuttle pipes by Michael Grey.
With: Oliver Schroer (Fiddle), Peter Andre (Bones & Button Key Accordian), Patrick O'Gorman (Eb Flute), John Walsh (Bodhran), Glenna Mackay-Johnstone, Ryan MacDonald, Shannon MacDonald & Isabel MacDonald (Vocals)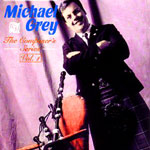 "The Composer's Seriers, Volume 1" – With guest John Walsh accompanying on the 3/4 hornpipe (shuttle pipe) track. This recording is the first in Lismor Records "Composer's Series".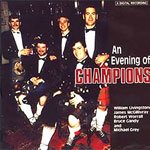 "An Evening of Champions"
This recording captures some of Canada's finest pipers in recital at the renowned Officers' Mess in the James Street Armoury in Hamilton, Ontario. It features 72 minutes of live piping by Jim McGillivray, Bill Livingstone, Bruce Gandy, Michael Grey and Bob Worrall – all North American champions – and a wonderful mix of piping styles, traditional tunes and new compositions. The packed recital was emceed by another Ontario piping stalwart, Ed Neigh.
Dunaber is using WordPress customized and designed by Yoann Le Goff from A Eneb Productions.

Entries and comments feeds. Valid XHTML and CSS.