March 23, 2021 on 7:30 am by Michael Grey | In
News
|
Comments Off

on Sunday Dojo Talk: Request for Feedback
Andrew Douglas, the driving force elevating Piper's Dojo, the online teaching phenomenon that supports learning at every level of experience, recently asked me to lead a Dojo session.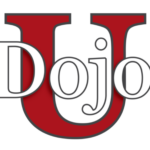 The session is this coming Sunday, March 28 at 1:00 PM (EDT) and so I'm starting to give some serious thought to preparation.
Andrew has given me some guidelines: an overview of compositions, a little about the process (you will be shocked when you hear this) – as well as walking through (learning) a few tunes.
For anyone who might be interested in attending your feedback is welcome now as to where you'd like me to focus my preparation. Feel free to drop me a line here!
Thanks!
M.
No Comments yet
Sorry, the comment form is closed at this time.
Dunaber is using WordPress customized and designed by Yoann Le Goff from A Eneb Productions.

Entries and comments feeds. Valid XHTML and CSS.