October 31, 2013 on 7:40 pm by Michael Grey | In
Tips
,
Whinges
|
Comments Off

on Advice: Car Hire/Rental in Glasgow (GLA)
Many of you may hire/rent cars from Glasgow International Airport. Having recently been seriously ripped off by Budget/Avis I'm committed to letting you know that their business practices suck. Common to the car rental world? I don't know. I hope not.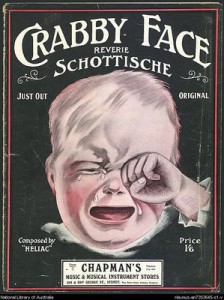 I'll keep this short: using travelocity.ca I hired a car for two days near the end of my fairly recent August "holiday" [LOL] in Scotland. Cheapie (low-end economy car) was duly picked up at the Glasgow Airport car hire area. Drive, drive, drive … and after two days the car is returned as it was received (with witness passenger present): no new dents, scratches or insurance-affecting "issues".
Unfortunately (as it turned out), the flight home called for boarding before Budget/Avis opened their offices – so – as instructed by the Budget/Avis car hire staff at point of hiring, the car was "conveniently" dropped off at their airport car park … tank full and keys deposited in Budget/Avis drop box.
Four weeks later …
Credit car bill arrives … complete with a car hire charge in the order of £600 – a good £450 over what was expected.
I will leave the gory details here but simply say that on enquiry "Budget" [I almost laugh out loud at the irony] claims they "found" a dent – hitherto unknown to me – and so, had to charge for the extra mega bucks.
I'll do what I can to fight this scam – but – please be forewarned: when you leave your rented car in the pre-dawn area where no staff are to be found, well, you risk being ripped off.
Beware the phantom dent.
Exhibit A: MG.
M.
PS. If you're a bit bored, google Budget or Avis and "ripoff" – or variations thereof …
No Comments yet
Sorry, the comment form is closed at this time.
Dunaber is using WordPress customized and designed by Yoann Le Goff from A Eneb Productions.

Entries and comments feeds. Valid XHTML and CSS.