July 15, 2013 on 7:10 pm by Michael Grey | In
Pipe Bands
,
Tips
,
Whinges
|
3 Comments
A funny thing happened at work the other day, among the real world of work-a-day people, I came across a true fan of the GHB – the Great Highland Bagpipe. Had my employer been a bagpipey teaching sort of place you wouldn't be surprised – nor would I. But I work in a *gulp* bank; not the usual employer of bagpipe-loving types – or so has been my experience.

It was the working week that followed Kincardine games when the eventful moment unfolded. My banking group had engaged an external firm to take on some video production and I was the points guy for the shoot. Small talk with the producer led to piping; funny how that happens. In any case, this person had been to Kincardine games the Saturday before and was keen as hell – fired up, to be truthful – to talk about the pipe band contest. As a regular attendee of the games and a member of a family with Kincardine roots stretching back at least three generations she wanted to know what "the hell" was up with the band contest … she'd attended the games for years and was familiar with band grading. She was even aware of local luminaries like Craig Colquhoun, Reagan Jones and Tyler Fry.
Cross my heart (and hope to die), stick a chanter in my eye, this is what she said: "the grades two and three contests were way better than the grade one, they played way more fun music, what's up with that?"
What's up? Simple. Every grade at the games – bar grade one – played medleys. The most experienced bands played sets of three tunes: march, strathspey and reel. Next question.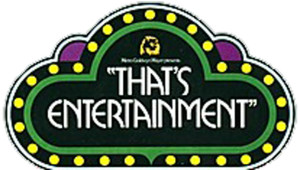 Well, the next question is "why?"
Answer: tradition. Ontario games alternate band contests year by year: if yer a set one year, yer a medley the next year. Not rocket science. But, boy, I think we need a little more rocket science in our thinking. Even lay people, non-crazed pipe band types, recognize the dull sheen of a pipe band march, strathspey and reel.
Look, I love a good march, strathspey and reel, you just have to look at my history to know that. We have to sell our backs-to-the-audience show, such as it is, to the public and, at Kincardine games, where entry was $25 per person – just under £16 – high expectations were set in the entertainment department. I don't mean to pick on Kincardine, it could be any games.
If I were a member of a games committee and negotiating with any pipe-band-competition-running organization on behalf of my games I'd insist on their group's most entertaining offering.
And in our case, the pipe band world's case, it's the medley. "True story," as Kenny Eller might say.
And why? Because that's entertainment:
But we shouldn't wait for push-back from games hosts, we should, as experts, offer our best consulting: crowds love the medleys.
A clown with his pants falling down
Or the dance that's a dream of romance
Or the scene where the villain is mean.
That's entertainment!
M.
3 Comments
Isn't the MSR the original "medley"? It's not some magical decree from Patrick Og or something. Donald Shaw Ramsay introduced pipe bands to other tune types in the 1950s. Sixty years later we still prop it up with bits of tartan and duct tape. If there's an urge to preserve, then maybe require bands to include at least four-part M, S or R within one of their medleys or something. If not, then maybe it's time for a Grade 1 band to riff on a traditional MSR with inventive settings, harmony and whatever just to make a point. Who knows? They might win and send it to the lanolin factory for good.

Comment by aberthoff — July 15, 2013 #

I'm not sure I am prepared to say the MSR is the orignal medley – but who knows. It would be great to, at the very least, have the chance to play both MSR (about 5 minutes) and a medley (usually about a minute more) at all grade one contests. I've whined about it before:

http://www.dunaber.com/2008/09/27/hope-for-a-new-premier-grade-event/

M.

Comment by Michael Grey — July 17, 2013 #

Original pipe band competition medley.

Comment by aberthoff — July 19, 2013 #
Sorry, the comment form is closed at this time.
Dunaber is using WordPress customized and designed by Yoann Le Goff from A Eneb Productions.

Entries and comments feeds. Valid XHTML and CSS.