June 20, 2013 on 6:45 pm by Michael Grey | In
Overheard
,
Pipe Bands
,
Random Thoughts
,
Solo Piping
,
Tips
|
Comments Off

on Overheard: Judges Losing Cred
Here's something: an abridged version of something I overheard in the Cobourg, Ontario games beer tent last weekend (just after Boghall & Bathgate had played their entertaining victory sets). I assume the man talking played in a competing band that day. My impression was he was more bundt than cake. He said:

"The guy [judge] knows shit. He hasn't even played in a band in ten years".
Where to begin? Ten years? Forget that there's no "best before" date on proven experience – at least as far as I know – and, for someone to suggest there is, well, that's just ignorant. Yeah, times change but expert understanding doesn't go with it.
I remember being a very young, cynical, smart arse fellow (this guy wasn't young, by the way) with lots of opinion built on fluffy clouds of nothing. I'm now a not-so-young cynical, smart arse fellow … but with a little bit more wisdom – I hope, I really do.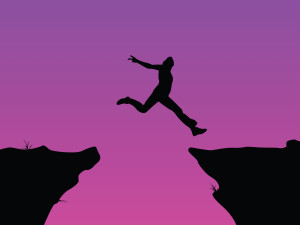 Artists – including pipers and drummers (and our judges) – are as good as their best performance, their best work. Not their last.
Our judges are artists wearing a different hat at a slightly different, perhaps less jaunty angle – though not always. We need them to partner with us to help move the thing – what we do, the piping movement – forward.
I never thought I'd be writing this – at least the 25 year-old me never thought I'd be writing this, but we need to find a way to balance our criticism of judges a little more – and I include me, in that "we". There's always room for healthy, constructive criticism of judges – it is a two-way street, after all.
Its very (very) rare (though, I say, even now, not beyond the realm of reality) that a judge knows "fuck-all", as some say. But, really, in the vast majority of cases, our judges do have credibility and have – ready for this – good intentions.
I think judges can help their own cause a little by tempering what I believe is at the core of the problem: perception of bias. Where possible consider the questions competitors ask themselves all the time:
Geography: Where did s/he come from – what part of the world formed opinions? This can't be helped but balancing the natural lean to the home town/country team is watched.
Background: Who did they teach? What band did they lead? What band(s) do they teach?
Financial: How many gigs (workshops, interesting judging jobs, golfing trips, etc.) have gone the judge's way thanks to a band and/or it's leadership?
Business: Has the judge designed or sold something to the band that is a part of the performance? Kilts, chanters, drums, reeds, tunes?
Relatives: Is the judge married to the cousin of a best friend of the Pipe Major? (sort of joke)
Sometimes these sorts of questions can be tempered, managed by judges. Sometimes, we all know, its impossible.
I suggest that both competitors and judges have a part to play in the overall scheme of things. We need to keep working at doing two things:
1. We need to be aware of the perception of bias – especially in the hyper-sensitive world where we compete and
2. We need to lighten up.
M.
No Comments yet
Sorry, the comment form is closed at this time.
Dunaber is using WordPress customized and designed by Yoann Le Goff from A Eneb Productions.

Entries and comments feeds. Valid XHTML and CSS.