January 27, 2013 on 6:55 pm by Michael Grey | In
News
,
Random Thoughts
,
Solo Piping
,
Stories
|
5 Comments
I've been inspired, I've a new aspiration: to play bagpipes in a canoe. And the inspiration?

A painting.
Here's the work of Italian-American artist, Cyrus Cuneo (1879 -1916). This image represents the famous Sir George Simpson, the Dingwall-born (Scotland) governor of what was once known in Canada as Rupert's Land, an unbelievably massive expanse that surrounded Hudson's Bay.
George Simpson was the formidable head of the Hudson's Bay Company, one of the oldest companies in the world and today one of Canada's biggest department stores (they're not paying me to say it, but it is a good store). He was apparently an eccentric type, loved the pipes, and so would have them, and a piper, close at hand on his travels – including those in the deep Canadian wilderness [why is it eccentrics are so often the go-to bagpipe lovers of the world?].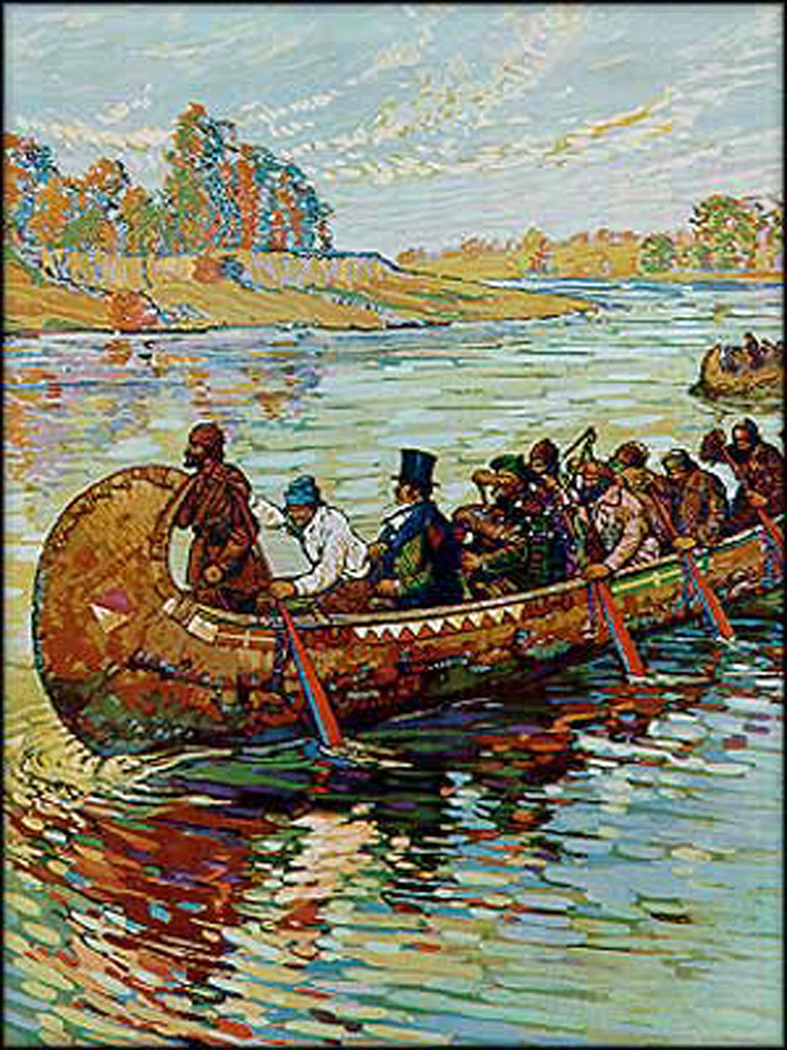 Like pipers in some parts of the world – like, say, Cape Breton – who prefer to play sitting down (surely an open invitation to hemorrhoids, by the way), I can't imagine much fine technique, tuning and rhythm happening while playing pipes in a canoe.
But we'll see. I hope to report back sometime over the coming warmer months – at least sometime after the spring thaw. Who knows? Maybe the whole canoe experience will prove to be the optimum bagpipe playing place.
Funny how people from the modestly-sized Dingwall can sometimes be the most interesting.
M.
5 Comments
Sorry, the comment form is closed at this time.
Dunaber is using WordPress customized and designed by Yoann Le Goff from A Eneb Productions.

Entries and comments feeds. Valid XHTML and CSS.