October 31, 2012 on 2:08 pm by Michael Grey | In
Delightful Data of the Day
,
Humour
|
Comments Off

on A Halloween Tumshie
I'm often asked, believe it or not, what the words are that kick off the "Sergeant Malkie Bow's Consternation" tracks from my Shambolica! and Unqualified Favourites recordings. For the record, the words are, "Mikie, it's Malkie, you're a big tumshie…".

A tumshie, you may know, is a Scots word for turnip and often used in a light derogatory way – if such a way exists – as in "goof" (used by Canadians), fool or numpty, another Scots word.
In honour of Halloween and the old Scots tradition of carving turnips, or tumshies, for Halloween lanterns here's a tribute to William Henry Hunt's, "The Turnip Lantern" (1838).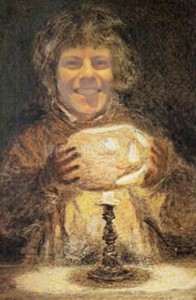 A real tumshie, for sure. If the candle fits …
M.
No Comments yet
Sorry, the comment form is closed at this time.
Dunaber is using WordPress customized and designed by Yoann Le Goff from A Eneb Productions.

Entries and comments feeds. Valid XHTML and CSS.