August 30, 2012 on 5:07 pm by Michael Grey | In
Music
,
News
,
Pipe Bands
,
Random Thoughts
|
Comments Off

on MyVote: Cool App or Seriously Seditious?
Earlier in the summer pipes|drums was one of the first news outlets to announce the launch of Kenny Constable's free MyVote app. Since then the app is getting loads of play – and use – from keeners around the pipe band world.

MyVote allows users to easily vote in a confidential way for their favourite pipe band, drum section, pipe section, medley, yadda, yadda. You get the idea. It's an app born of the egalitarian roots of the Internet: a voice for all, everyone has an opinion (and it counts) and instant, real-time information is everything. MyVote ticks all the boxes.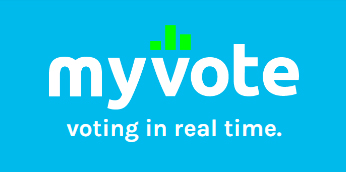 I had a look today at historic results – well, "historic", I mean from two weeks ago, and it's interesting how close MyVote users came to actual officially-judged outcomes. While the final of the grade one World's wasn't quite right, there was a general accuracy, if that combo of words makes any sense, to the final result – all courtesy of crowdsourcing via MyVote.
On a July judging junket (sorry, couldn't resist) MyVote came up in conversation with the judges group. One seasoned judge was vehemently against the use of MyVote, thinking it would undermine the well-considered assessment of an on-site and accredited (not behind a laptop) judge. I leave it to you to agree or disagree.
I will say that MyVote is currently open and offering all comers the chance to vote for their favourite grade one Worlds medley.
I've voted – can't say my choice – but on you go!
Have fun! Remember, that's what this game is meant to be all about.
M.
No Comments yet
Sorry, the comment form is closed at this time.
Dunaber is using WordPress customized and designed by Yoann Le Goff from A Eneb Productions.

Entries and comments feeds. Valid XHTML and CSS.