June 12, 2011 on 6:50 pm by Michael Grey | In
Pipe Bands
,
Random Thoughts
,
Solo Piping
,
Tips
,
Whinges
|
2 Comments
A rare and wonderful thing happened yesterday. At Georgetown highland games we saw a most deserving public thank-you [understatement].

At Georgetown, a smallish community, within commuting distance and just west of the greater Toronto area, we saw the fairgrounds as the scene for a great assembly of pipers, drummers, dancers and heavy-eventers. For decades Georgetown has been the first "highland" games of the year. A great locale, always well organized, and always a treat to visit, Georgetown games, in this part of the world, is always seen as a must-do event by pipers and drummers — and enthusiasts.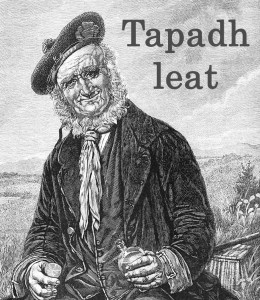 Anyway, Georgetown put it's usual classy right foot forward and, this time, organized a neat moment of recognition for Bill Livingstone. This note isn't about Bill's many [many] accomplishments. It's about a well-placed good intention. The Georgetown games folk are thoroughly dialled in and, again, they stepped up and recognized a moment to do the right thing.
In part, courtesy of a rendition of the famous pipe-bandified Boys of the Lough "Mason's Apron", the closing ceremonies saw Bill recognized by band members past and present. The whole thing turned out to be a lovely gesture organized by Sue McCarroll and the Georgetown games committee.
The whole experience got me to thinking: aren't we really shitty at recognizing – I mean, really, recognizing by thanking people. Especially in our sometimes "mental" competitive world of bagpipes.
Bill deserves his big, bold tune of thanks in the sun – but so, too, do a good many others.
Time to get the lead out.
M.
2 Comments
Perfect reminder! It is exactly that attitude that keeps you as creative and successful as you are.

Thank you for what you do!!

Comment by eileen — July 3, 2011 #

You're too kind. Thanks, Eileen. M.

Comment by Michael Grey — July 3, 2011 #
Sorry, the comment form is closed at this time.
Dunaber is using WordPress customized and designed by Yoann Le Goff from A Eneb Productions.

Entries and comments feeds. Valid XHTML and CSS.