August 9, 2010 on 8:08 pm by Michael Grey | In
Music
,
Pipe Bands
,
Whinges
|
3 Comments
This is Worlds week and as usual the city of Glasgow is thronging with pipers and drummers and all kinds of related Piping Live! events. It's looking like a damp week (to put it mildly) is in store for pipers and drummers. Between "heavy rain showers", "light rain showers" and "light rain" the cape carriers of the pipe band world will be sure to be under-employed. A good thing a lot of the Piping Live! events are either indoors or under cover.

Wouldn't it be fantastic if the World Pipe Band Championships were held indoors? There'd be no worries of rain, mud and mercilessly changing weather conditions, the bane of any pipe band aiming to play music in tune. Audiences would be dry, comfortable and maybe even larger in number.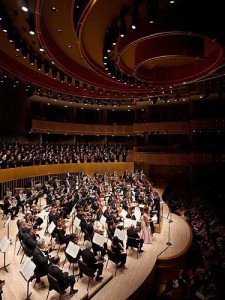 Assuming the contest remained in Glasgow the Royal Concert Hall complex might be booked for the main event. The main stage for the senior grade finals and the less large rooms for carefully scheduled band tuning assignments. Other stages in town could be engaged to allow the full roster of events. Not enough appropriate stage space? Erect a honking big tent, like the Piping Live! stage in George Square, for instance, and build the space needed.
Yes, I know there's a lot of logistics to overcome to make an Indoor Worlds happen (or, under cover, at least). But I know most bands would appreciate it and the move indoors would undoubtedly elevate band musicianship even higher.
And the pipe band cape carrier? S/he'd fade into the mists (and heavy rain showers) of memory.
To all the bands on the weekend: good luck and stay dry – on the outside, at least.
M.
3 Comments
Mike, the Weather in Glasgee Twas brillig! Matt

Comment by matt — August 21, 2010 #

Glad to hear that. Rain or shine I still say an indoor event would raise the whole thing higher. M.

Comment by Michael Grey — August 21, 2010 #

peut-être Mike,
but ambience has much to do with one's appreciation of any art, and I would be very much afraid that the competition would wind up like the medals… dreadfully poor venues those. One, sleazy the other sterile… better to put it under the best canopy the world can provide; nature.

Comment by matt — August 22, 2010 #
Sorry, the comment form is closed at this time.
Dunaber is using WordPress customized and designed by Yoann Le Goff from A Eneb Productions.

Entries and comments feeds. Valid XHTML and CSS.