June 20, 2010 on 4:59 pm by Michael Grey | In
Pipe Bands
,
Tips
|
12 Comments
I was at band practice today and one of the guys mentioned they'd come across a blurb on Rab Wallace's blog where he slagged off the Toronto Police Pipe Band. How odd, I thought. Rab's always been nothing but a professional when it comes to providing considered opinion. Anyway, I'm home now and checked out the offending words. And surprise: they're offending. Here's one of his entries:

"Had the dubious pleasure of hearing Toronto Police at the recent Canadian G1 contest at Georgetown via YouTube. Good tone but oh the 'music'… In my humble you're way off beam guys – lost it I'm afraid and you're not the only guilty ones. Last time I saw someone so animated as the TP bass drummer was a voodoo witchdoctor on TV – his music sounded similar too. Judge Ken Eller's face is a study – no words necessary! Read more in the next PT."
So, on the strength of a shitey, heavily compressed, one-sided YouTube view of the band Rab fires off unhelpful words of derision — promising, no less, to feature more insightful gems in his mag around the dire state of Toronto Police and our ilk.
How disappointing. Not that Rab hates our stuff (and, apparently, the rest of Ontario's grade one band's medley efforts – more or less), but that he's calling us out almost three years after the Internet hullaballoo of "Variations on a Theme of Good Intentions". I thought Rab and The Piping Times were on top of what was happening. Evidently not the case.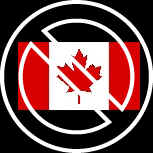 And to be clear to those not in the know, the bass drummer of the Toronto Police Pipe Band may well be a "witchdoctor" [two words, I believe is more correct] – who knows – but one thing I do know: she is no "he". Reagan Jones is a marvelous musician with a degree in music, to boot – something that can be said of very few of us.
Anyway, odd, too that Rab would publically insinuate what was going through judge Kenny Eller's mind as he adjudicated. For the record, here are summary words from Kenny's very professional, constructive and most helpful PoPo adjudication sheet: "…complex counter-rhythms very pleasing" … "well orchestrated" … "superb rhythmic entry…" … "rhythm plus…"a pleasing performance…". I find it jaw-droppingly surprising that the Principal of Glasgow's College of Piping would write such editorial without meaningful insight.
A final thought. I scrolled though Rab's blog and there's a raft of recent entries that impugn Canada's piping scene – Ontario's anyway. A casual reader of Rab's words would almost think Canada was in the World Cup final against Scotland (laugh out loud here).
All this is to say, what a shame. Our world is small and we look to great institutions like the College of Piping, and its leadership, to rise above the fray and raise us all higher. Not knock down pipers and bands – and friends.
M.
PS. If Rab hates this year's PoPo medley effort, let's hope he doesn't seek out "Idiomatica" 🙂 !
12 Comments
Sorry, the comment form is closed at this time.
Dunaber is using WordPress customized and designed by Yoann Le Goff from A Eneb Productions.

Entries and comments feeds. Valid XHTML and CSS.