January 2, 2019 on 8:44 am by Michael Grey | In
From Piping Today Mag
|
Comments Off

on In Praise of Morag (and teachers)
I can remember the near-precise moment I was hit with a serious dislike for cane drone reeds. I was last on in the Gold Medal contest at Oban and it was at the start of the last line of the crunluath a mach of my tune – maybe 20 seconds from the finish line. I'll let Seumas MacNeill, one of the judges of that year's event take it from there: "The strongest challenge to this fine piper was coming from Michael Grey … playing a quite magnificent In Praise of Morag. As so often happens in such a competition, everything went well until almost the very end, when disaster struck in the form of a stopped bass drone. Michael, and many more of us, will grieve over this for years to come."

And so I have. Sort of. At the time of my ill-fated Morag synthetic reeds were in beta testing stage and just not good enough to be plugged into a pipe that needed to sound pleasing. As soon as the first reliable set of synthetic reeds was available, I was elbows-out and front of the shop queue. In my many years using synthetic reeds I have never had a drone stop in mid – or late – performance.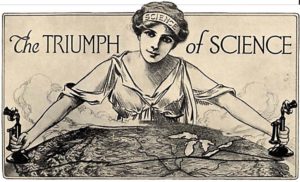 The technology of the bagpipe has come a long way in a relatively short period of time: bags, reeds, bagpipe manufacturing, tuning meters and apps, these things are among those that have raised the overall level of bagpipe sound produced today across all experience levels. Today we have choice: natural or synthetic. Count your blessings.
I occasionally wonder at the untold hours of tune-playing I might've experienced – if not enjoyed – had I not had to fiddle with cane drone reeds. Shaving or waxing blades, rolling reeds, burning fingers resealing reed-ends, springing tongues. Oh, and waxing and tying bridles. Ugh. I can feel the sweat starting to pour down my brow; a flashback looms.
The speedy evolution of technology that supports an easier piping life, of course, has a broader parallel. The transformation of the developed world, especially, over the last 90 years, is nothing short of remarkable. Technological change has impacted every corner of society. Just as the invention of the wheel, the compass and the printing press, changed the worlds of their time – and so ours – technology, and information technology, in particular, has changed how we interact with each other, how we buy stuff, what we buy, what we eat and how we make our way in the world; that is, how and what we do to earn a living.
Read the rest of the story here.
No Comments yet
Sorry, the comment form is closed at this time.
Dunaber is using WordPress customized and designed by Yoann Le Goff from A Eneb Productions.

Entries and comments feeds. Valid XHTML and CSS.