July 17, 2016 on 2:46 pm by Michael Grey | In
From Piping Today Mag
,
Pipe Bands
,
Solo Piping
,
Stories
|
Comments Off

on Our Aunt Ethel
IT'S estimated there are over seven billion people inhabiting our dear blue place — planet earth. That's a seven and nine absolute zeros. To me, an unimaginable number of anything, let alone a measure of human souls. And yet, time and again, in the face of big numbers, we encounter a small world.
"It's a small world — though I wouldn't want to paint it," said comedian Steven Wright. And there's nothing like a looming, inestimable paint job to put something in perspective. Sure, we know the world is massive. I think it's knowing this that has us easily imagining cosy comfort when some serendipitous happening meets our day. Like finding your neighbour is sister to your high school English teacher's mum. "It's surely a small world." "Awww, we're all connected," you might groan. Or not.

Last week I received an unexpected note from a guy who claimed we were cousins. My dad's Aunt Ethel turned out to be cuz's great- grandmother. Forget that no one calls their kids Ethel anymore — why, I can't imagine — but the interesting thing was my new-found cousin lives only blocks from where I work. It's not outside the realm of possibility that we've rode the same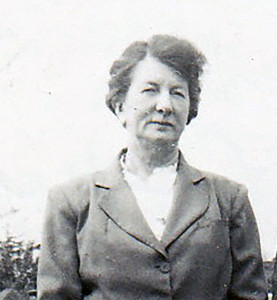 subway car at the same time, stood in the same fast food queue or (judiciously) downed a pint in the same pub, again, at the same time. It's surely a small world.
In fact, according to internet pioneer, Brad Templeton, we are all — at least — 16th cousins, meaning 17 generations ago, you — and me — shared the same couple, the same ma and pa. "…it is 99.9999% likely from these numbers [his calculations] that any given person is at least a 16th cousin. And 97.2% likely that they are a 15th cousin — but only 1.4% likely that they are an 11th cousin …", wrote Templeton. Let's hold off on the hole-picking for a minute and carry on (i.e. "what about sub-Saharan residents and my ginger rellies from Derryhaw?")
Read the rest of the story here
No Comments yet
Sorry, the comment form is closed at this time.
Dunaber is using WordPress customized and designed by Yoann Le Goff from A Eneb Productions.

Entries and comments feeds. Valid XHTML and CSS.