May 3, 2016 on 9:33 am by Michael Grey | In
From Piping Today Mag
,
Humour
,
Music
,
Solo Piping
|
Comments Off

on Piping Today: You're the reason our kids are ugly
The highland bagpipe can create some of the most rhythmically amazing music imaginable. A well-practised set of mitts can rattle off near endless streams of reels, jigs, strathspeys and hornpipes.
Highland dancers would be lost if not struck dead still without a piper's tunes. The undulating groove inherent in any good-going reel has the power to move even the most rigid and uncompromising of feet. Dancing can reveal all the mystery that music conceals, wrote French poet, Charles Baudelaire. And on that, like drum and stick, wind and waves, bed and breakfast, music and dance are inextricably linked.

And yet, when we think of the piper, the creator of these mellifluous dance-inciting rhythmic explosions, we seldom think of dance, or movement of any kind, for that matter. The rare example of World Champion Highland dancer-cum-nifty-fingered piper, David Wilton aside, pipers are a pretty "physically serene" lot.
In fact, things don't always go all that well for the competitive piper who opts to play and "move", you know, groove to one's own stylings. To show a physical acknowledgement of those self-made rhythmic explosions: not good. Should a piper regularly bob a little to his strathspey, a nickname like, say, "Bobby" will invariably follow. A habit of nodding at phrase endings? Yep. You're Noddy. Performing pipers may quietly tap their foot – but that's it.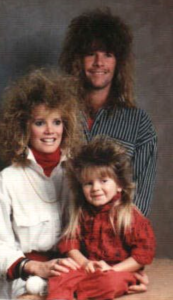 I recall John Wilson (Toronto/Edinburgh) talking of Angus MacPherson's son, the great player, Malcolm R MacPherson. "When he marched he looked like a monkey and so he was known as the monkey piper." Nice crowd. I don't know if there was more to it than just his marching technique but it's still true today that a steady bearing and cool physical demeanour are markers of most accomplished pipers.
And this truth got me to thinking about tune titles. Pipers have an interesting tradition of titling the music we create. Generally speaking, names of tunes are all nouny all the time: persons, places and things make up a massive swathe of our named repertoire. In line with our predisposition when performing to keep Jaggery struts and Jacksonesque moonwalks – and displays of emotion – on the down low, we don't seem to show much effusiveness in our naming convention. Jim Mackay's Welcome to His Mother's Farewell to His Chanter might sit as an example of a tune title (at the moment without tune) that covers off a few elements of pipe tune naming convention. In this example the highly commemorative and proper noun naming element is covered off. People and events – especially comings and goings – are historically the go-to subjects when anointing a pipe tune. No news there.
Read the full Piping Today page here
No Comments yet
Sorry, the comment form is closed at this time.
Dunaber is using WordPress customized and designed by Yoann Le Goff from A Eneb Productions.

Entries and comments feeds. Valid XHTML and CSS.