May 26, 2015 on 5:51 pm by Michael Grey | In
From Piping Today Mag
,
Humour
|
Comments Off

on Piping Today Mag – Grey's Notes: "Bagpipe 999"
There's around 1.3 million apps currently available for Android system users and almost the same number for those with iPhones. You don't need me to tell you that there's an app for pretty much any need or task a person might have.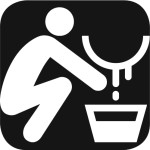 Bored out of your mind? Download Tiny Wings and start your little bird a-fluttering over a long road of endlessly amusing hills. Fingers red raw from practice and just not up to keying a note? Dragon Dictation is there to the rescue to transcribe your weary voice to text. RunPee has to be one of the oddest. This golden app tells you the best time to duck out of a movie to relieve yourself: key in your movie and the snooziest moments, complete with time marks, are offered up for consideration. Now you know the best times to hit the WC. No more rushed whispers of, "What did I miss?" with accompanying blasts of "Be quiet!".
While piping has been slow to find its way to the app world, there are more than 1100 "music" apps in Apple's app store. Just as there are loads of apps that offer up self improvement help, from productivity tips to relationship advice, a Piping999 app might have a market. Theory, tunes, history, inspiration, advice — Piping999 could offer any and all of those things. Good advice that inspires is a fairly rare thing so maybe that could be a featured part. But what might that look like?
Click here for the full magazine article.
No Comments yet
Sorry, the comment form is closed at this time.
Dunaber is using WordPress customized and designed by Yoann Le Goff from A Eneb Productions.

Entries and comments feeds. Valid XHTML and CSS.