December 30, 2012 on 3:49 pm by Michael Grey | In
News
,
Pipe Bands
,
Random Thoughts
,
Stories
|
2 Comments
I thought I might as well jump on the year-end list bandwagon and dream up my own list. Blogs are made for lists and here's one: my "top 12 in 12": a random list of twelve of my very personal standout mostly piping memories of 2012 ("random" meaning I might have a different list if I sat down tomorrow and again thought about the year that was).
In no particular order:

1. The heat that oppressed every one of us there at this year's Glengarry Highland Games in Maxville, Ontario. I don't remember playing bagpipes in hotter conditions. I also don't remember seeing competitors pass out and led – shaking, as in shock – to St John's Ambulance first aid tents. The whole day was awful; unpleasant in the extreme. If weather continues to change we'll (quite rightly) see outdoor competitions in the Northern Hemisphere shift to September and October. Oh, and a bit sadistic for organizers to ask open competitors play their tunes twice-through.
2. Murray Henderson's last competitive performance. This moment counts as two, really. Thanks to live streaming of this year's Glenfiddich, I got to catch the big contest in Italy – in fact, in the lounge of a Tuscan agri-tourismo lounge bar – with Jenny Hazzard, Colin MacLellan , Duilio Vigliotti and Bob Worrall – that would be the first part. Surreal. And so great to see Murray play so well and cap a magnificent career in his vintage redoubtable style – and that's the second. Still surprised the assembly didn't see their way to rising to their feet at the end of his last tune.
3. The emotional performance by the Spirit of Scotland band of Donald MacLeod's pibroch, "Caber Feidh gu Brath". The band played (along with the soon-to-be-defunct, Lothian & Borders Police Pipe Band) Saturday, January 28, at Glasgow's Royal Concert Hall. With Alasdair Gillies' old comrade, Niall Matheson, performing the urlar on his own, the band joined in and played through to the crunluath. Really moving stuff brilliantly played. A pitch-perfect tribute to the late Maestro, Alasdair Gillies.
4. The first low A sounded by the Toronto Police Pipe Band at the World Pipe Band Championships. It sounded good and it felt right:
I am tired and I am alone,
(Tha mi sgìth 's mi leam fhìn,)
Playing pipe band medleys that start with E
After three pace rolls…
5. Cracking open the printer's proof of "Damned Suites and Other Music": my sixth book of music was a long, difficult project that was worth it in the end. Oh, and the proof copy was right.
6. Having the chance to listen first-hand (as a judge) to Dylan Whittemore's winning pibroch, "MacFarlane's Gathering" at this year's George Sherriff Memorial amateur piping competition in Hamilton, Ontario: a young fellow with boat loads of potential. He's a source of pride, no doubt, for his teacher, Ed Neigh.
7. Another virtual Glenfiddich moment: seeing my old L&B alumnus pal, Iain Speirs, win the Glenfiddich. What a player – and an even better fellow. I remember as a guy in my early twenties going along to the Speirs family's Edinburgh home (coat-tailing with Bill and Lillian Livingstone) to visit with Tam and Carol. Iain was but a young stripling (as James Campbell, Kilberry, might've said) and played an outstanding command performance of "Lament for Mary MacLeod".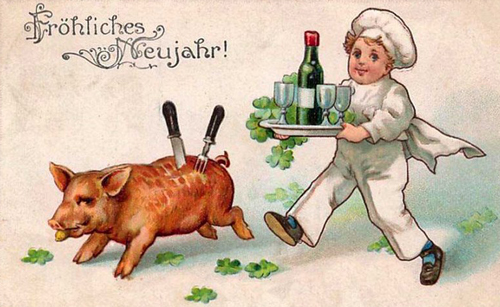 8. Reading the band's score sheets from the 2012 World Pipe Band Championships. They loved us, they hated us – but heavy on the later. "I can't hear the music for the harmonies!". I felt bad for the band but good for the future of pipe band music development. I mean, really, what does harmony have to do with music?
9. Here's an especially wank moment: Colin Clansey playing one of his winning selections at The pipes|drums Livingstone contest. Colin played my tune, "The Whitby Runaround" brilliantly. And there was Bill Livingstone in the front row (the "Whitby" of the runaround) and me, in the back – the guy at the back end of the runaround.
10. The Vogue girl walking along Bloor Street in Toronto in July in six-inch heels, in seriously short skirt all the while holding a package of hot dog buns – buns swinging in step (as they should).
11. Young Kyle Coughlin winning his first professional solo competition at Maxville: he won the jigs on his first professional attempt – and – ready for the bald-faced promo: with "Cross-border Side-step" … a tune that's been good to me, too.
12. Reconnecting Reay Mackay and Willie Morrison at the George Sherriff Memorial competition. When I was a kid a stand-out memory was hearing Reay and Willie, after the Scottish World Festival Tattoo, jig and reel pipe duel in the Sergeant's Mess of the 48th Highlanders. I recall like yesterday the tunes, especially Willie's original rendition of "The Cameronian Rant" jig. They hadn't seen each other since that time. A circle of sorts for me.
So, random memories, for sure. Just mine.
I wish you all the best for the best New Year ever!
M.
2 Comments
Great list. The Maxville heat made the weekend a bit absurd. Should have waived the twice-through thing in the S&R. Oh, well. Bonne année et bonne santé!

Comment by aberthoff — December 30, 2012 #

Thanks! And of course all the best to you and the clan, as well! M.

Comment by Michael Grey — December 30, 2012 #
Sorry, the comment form is closed at this time.
Dunaber is using WordPress customized and designed by Yoann Le Goff from A Eneb Productions.

Entries and comments feeds. Valid XHTML and CSS.